Everything You Need to Know About Business Valuations
Growing business value should be part of the exit-planning process from day one—but it all starts with an accurate picture of where your business value stands today.
The  business valuation process can be confusing, because most people think there's a cookie-cutter process all companies go through before a number is spat out. This cannot be further from the truth. The purpose of this eBook is to break down the nuance of business valuation for a thorough understanding of the process.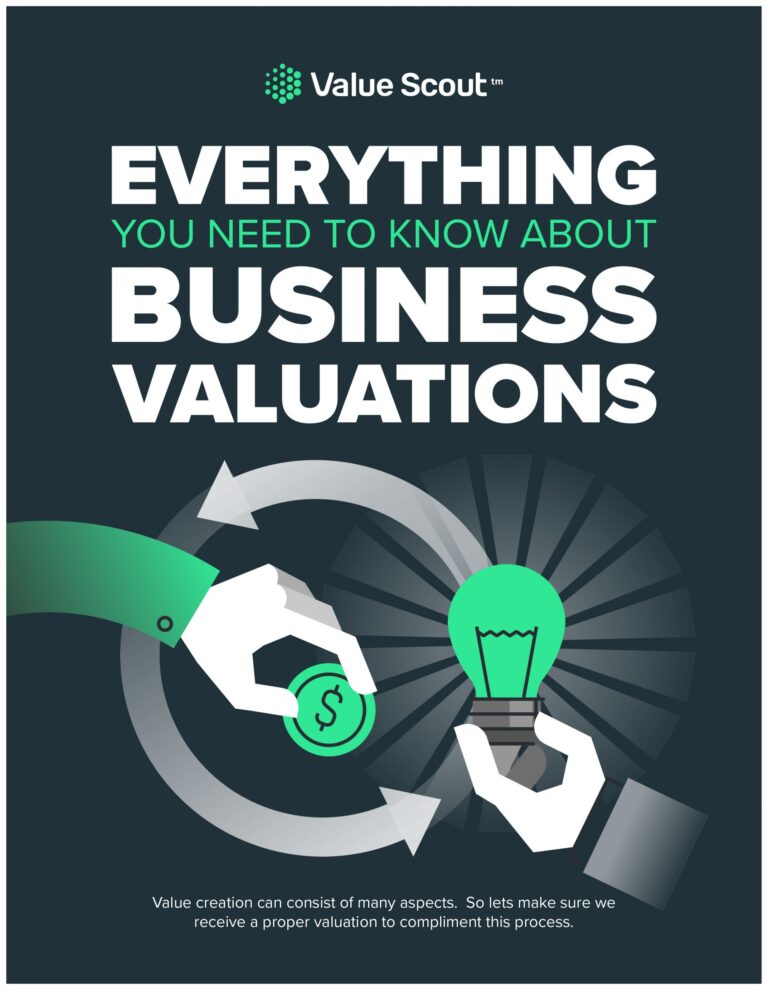 Understanding the Real Value of Your Business Just Got Easier
Dig in to the valuation process, the factors that can affect the final figure, different methods used, and accounting best practices.
The 3 Valuation Approaches
The three widely used valuation methods used in business valuation include the asset approach, the market approach, and the income approach. Learn about the differences and why you might use one or the other.
Growing your Business Value
If you are considering selling your company, you should have an understanding of value-driving factors so you can take appropriate action to increase business value.
Accounting Best Practices
Don't let accounting mistakes derail your business value. Learn about common pitfalls and how to avoid them, so you're in the best position possible when you want to sell your company.
Financial controls, risk factors, and organizational considerations all affect value. With Value Scout you get a clear picture your business' current value and identify any value gaps so you can maximize business value.
An Inside Look into Professional Business Valuations
Beyond buying or selling a privately owned business, business valuations are conducted for tax, litigation, and other transactional purposes, such as buy-sell agreements or applying for a bank loan. Different viewpoints will measure and identify value in a business differently. Valuation is not a finite, single number. Valuation exists along a spectrum. If we can understand what factors drive value, we can materially impact value and change your location along that spectrum.