The Exit Planning 2.0 Framework
Our main goal at Value Scout is to help advisors and entrepreneurs create value in advance of an ownership transition.
In order to do this well, you need to focus on building a framework for how you approach the critical work of value creation that must happen in the years leading up to a client's exit.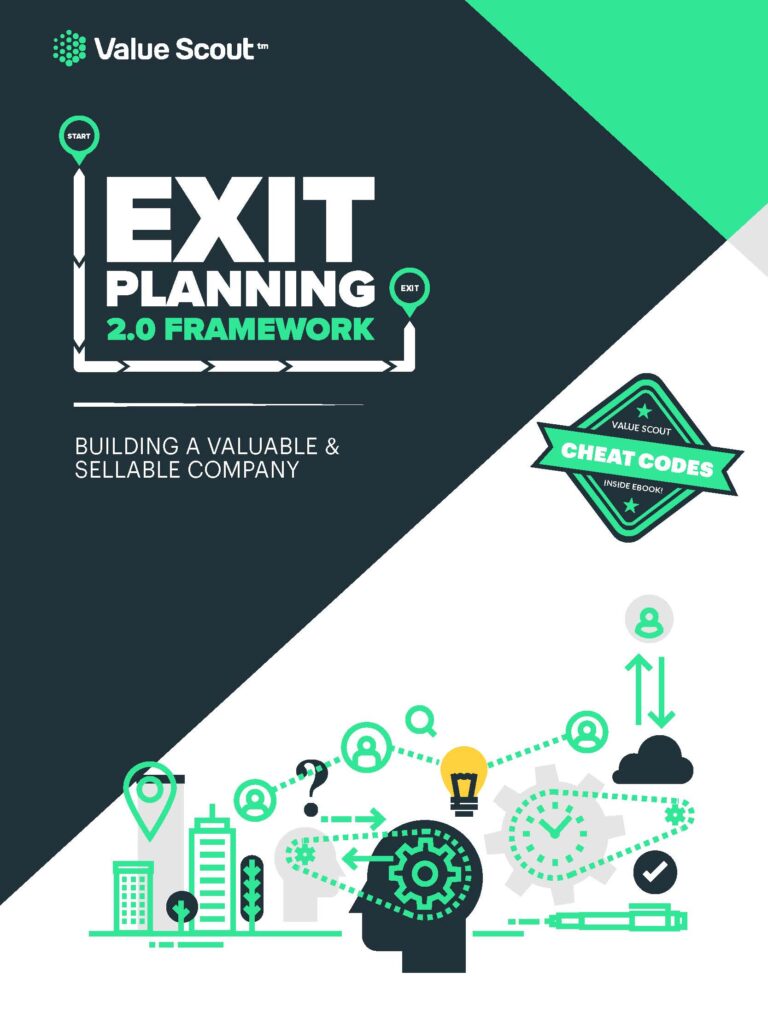 Elevate your exit planning practice with a deliberate framework that keeps value creation at the core of everything you do.
What is the Exit Planning 2.0 Framework?
At a high level, the framework follows a simple logical process for improving value. We've intentionally kept our framework pretty simple and straightforward. It has four main steps, and the fifth one is sort of an off-ramp. It's a cyclical process, and we keep value creation at the heart of the entire thing.
Phase 1: Define & Measure
We have to establish a baseline value so we
can build an effective plan for where we
want to be. We call the baseline value V0.
We need to establish what the company needs to
look like in the future. Then, create a long-range strategy to connect your current V0  to the value your company needs to have for an exit.
Now it's time to incorporate our value growth initiatives to other areas of the business, like operations, leadership, and how risk is approached.
This is the point at which we evaluate how effective our efforts have been to determine whether we're ready to exit or not, and if not what do we need to change to get there?
Build an Exit Planning Practice that Focuses on Value Creation
Each phase of the Value Scout Exit Planning 2.0 Framework—Define & Measure, Analyze, Improve, and Re-Assess—was engineered to help advisors and their clients reach their exit planning goals. By keeping value creation tied to every stage of the process, your chances of a profitable sale increase dramatically. Try our system for yourself, it's the perfect companion piece to the Value Scout app