Business is often an entrepreneur's most valuable asset. Dealing with the here-and-now issues takes up most of their time and focus. Caught up in day-to-day business dealings, they rarely look beyond the present and fail to understand that what they do in their company every single day eventually has an impact on their business exit.
As they near retirement age or approach other stages in their lives (e.g., a dissolved partnership, loss of interest, alternate and more lucrative prospects), they begin to plan how to benefit from years of hard work. The most suitable way to capitalize and secure their earnings for many business owners is by selling their business.
Before an entrepreneur sells the business, they should go through a process known as exit planning that enables them to determine the company's ideal, future sale value and grow their business to close the value gap. Even if you do not intend to exit the business soon, it's necessary to think through your options to make a plan and develop a strategy. There are two crucial reasons for doing this:
Your exit strategy plays a critical role in structuring the business to optimize your cash returns.
An exit plan enables external investors and potential buyers to make realistic calculations on the likely rate of return on their investment. This is based on your exit timeline.
What Does Exit Planning Entail?
Business exit planning is a strategic, structured plan that outlines business ownership transition to another company or investor. Exit planning helps the business owner(s) decide when they wish to exit their business, how they intend to exit (choosing the most appropriate business exit strategy), and what they will need to execute their exit plan.
A business exit is a train wreck if the owner does not access information and expert guidance. In an ideal scenario, the exit planning process begins a minimum of four to five years before the owner implements the business transition.
Several factors influence the exit planning process:
Exit Plan Objectives
Business owners shouldn't overlook the importance of establishing business and personal goals, creating a plan to achieve those goals, and persevering to complete them.
To establish your business objectives, ask yourself these three principle objective questions:
How much cash will you need following your business exit to support your current lifestyle? While you ponder over this, ask whether you want the purchase price altogether or whether you are willing to receive it over time in installments.
When do you want to leave the business? Establishing the timeline is one of the most critical aspects of planning your business exit. It determines how long you are willing to stay active in the business and how much time you have to execute your exit strategy.
To whom do you wish to sell or transfer your business? Are you looking at succession planning, an employee or management takeover, or exiting your business by M&A?
A successful business exit depends on setting goals, understanding the correlations between them (e.g., how each goal affects other goals), and making a plan to achieve them. If you do not establish your business and personal goals at the onset of your exit journey, you may lose track of your progress and drift aimlessly. That will harm the outcome of your business exit.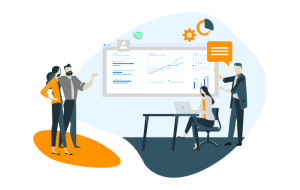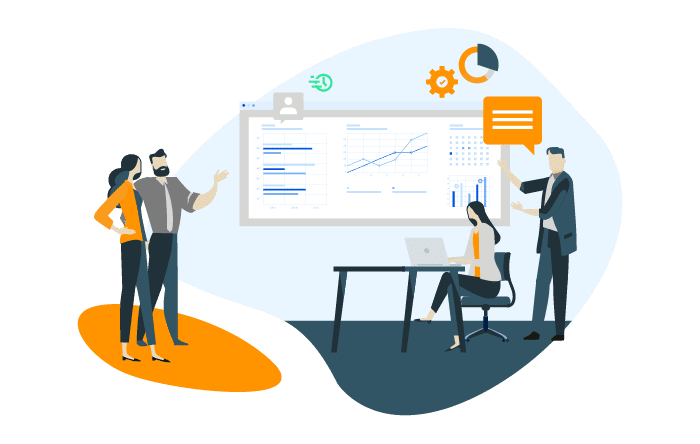 Exit Timeline
Your exit timeline is the principal factor influencing all the value-building strategies you want to implement for business growth. Unfortunately, most owners misread the timing of their actual exit: they are more focused on revenue, cash flow, or profit and miss out on building their business' selling value.
In a typical scenario, most owners intentionally do not choose the timing of their exit. Several factors, such as influence their exit
The owner's ill health may prompt an exit.
Many owners face burnout and simply want to quit. This occurs mainly when the business meets turbulent times.
Family issues, partnership disputes, and death are other common reasons that influence the business exit.
The owner can focus on strategic, value-building activities that will eventually make the business more profitable when the exit timeline is established. Since the goal is to build business value–not just to focus on revenue or profits–choosing your exit timing is essential to exit the business on your terms and when you are ready.
Establishing Business Intentions
Cashing out of the business excites business owners. However, before you go down that road, ensure that you and your business are prepared for what's coming and clear about your business intentions. You may choose from several exit strategies, and your choice of which will be determined by your goals and intentions. For example, do you want to completely dissolve the business and cash out, or do you want the company to continue operating?
Once you are sure of your business intentions, you can decide whether to liquidate the company, merge it with a larger company, sell it, or continue business operation via succession planning, management buy-out, or IPO.
If your business is profitable, your exit strategy should be to get out of the business while making a profit. But if the company is struggling, your exit strategy will help you limit the cash losses.
Understanding Market Conditions
Changing market conditions and other external circumstances directly impact the business. As an owner, it's necessary to stay vigilant, respond with prompt action, and, if needed, adapt your strategic growth plans quickly.
Be aware of these factors:
Competitors: This includes both new and existing rivals in your market to stay on top of the game. Understand your competition's strengths and weaknesses and use that knowledge to improve your business strategy.
New technology disruptions and innovations: These could directly influence the demand for your products and services.
Fluctuating interest and trading rates: These influence the trading climate. For instance, changing interest rates may impact some business sectors more than others; likewise, foreign exchange rates can easily affect profits (when businesses operate at multiple overseas locations).
Businesses experience changes within the sales environment, which sometimes impacts the entire economy, like a recession or a pandemic. Therefore, an alert entrepreneur proactively and amends business plans and forecasts to compensate for the ongoing economic crisis.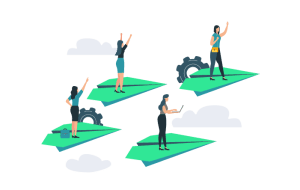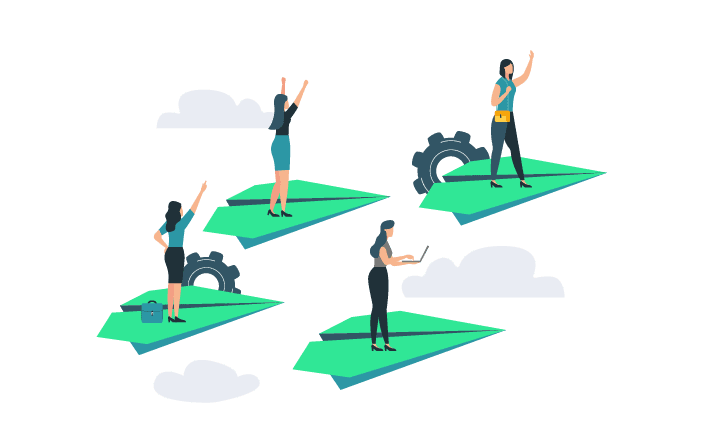 Exit Planning: Basic Steps
Exit planning is a three-to-five-year process in which a business owner plans and prepares to sell their business. A common misconception with exit planning is that it only includes the exit itself. The truth is exit planning begins much sooner and also involves value creation.
A successful exit plan includes:
Initial business valuation
Target value and timeline
Value creation initiatives
Re-access
The exit.
Related: Exit Planning Strategy: The Essential Components. 
Initial Business Valuation
The first step in exit planning is getting an initial business valuation done by professional business valuators. This helps you understand your company's current market value (CMV) by evaluating all aspects of the business. The complex task of business valuation considers many factors and includes quantitative assessment and qualitative analysis.
You'll get an in-depth idea of your company's worth concerning income, assets, and competition. A valuation gives an estimate of the sales proceeds you could expect to receive if you took your company to market today.
Valuation also helps you understand your company's specific risk profile (e.g., factors that reduce your business' value). The current market value is seldom sufficient for a business owner to exit successfully; therefore, the initial business valuation provides suggestions on how to increase your company's value.
There are different methods to calculate the business value: discounted cash flow method, market capitalization method, revenue method, earnings multiplier method, etc. No one method provides a comprehensive and accurate summary of business value.
The valuation experts identify and employ suitable valuation methods to value your unique business. The choice of valuation methods may depend on the age and nature of your business, the industry type, competitive scenario, assets, prospects, and other factors.
The three fundamental variables that drive valuation are earnings, growth, and risk.
Earnings
A company's historical earnings reports speak to the health of the business and help determine its potential. Multiple earnings is a standard business valuation method used to identify a company's sale worth.
Depending on the company's size, valuation experts could use EBIT (earnings before interest and taxation) or EBITDA (earnings before interest, tax, depreciation, and amortization) to calculate the multiple of earnings.
A multiple of eight to 10 times the current multiple applies to a mature, established company with a strong market hold easily transferable to new management. However, a small business relying on one service provider could get a multiple of just one time the current profits.
Growth
With the help of valuation experts, examine your company's growth in recent years and how likely it is to grow in the future. Investors are interested in future development: they want to purchase a business with a high potential growth rate.
The factors that contribute to the potential growth of business include:
Highly experienced, skilled, and motivated employees
Low or no dependency on key people
Strong management or succession team
Streamlined and efficient operations
Effective quality control procedures
Economies of scale
High-quality marketing and branding
Effective strategic plans and initiatives for future growth.
Growth prospects indicate that a company is sustainable and will provide a good return on the buyer's investment. The business should have strategic plans to balance growth and profitability to improve its prospects for potential investors.
Risk
Valuators analyze both industry-specific and company-specific risks but are more concerned with company-specific risks that reduce the company's worth. Company-specific risks may include:
Customer concentration issues
Operational problems
Weak capital structure
Low financial leverage
Internal control issues
Lack of product/service diversification
Minimal R&D efforts
Intense market competition
Weak distribution systems
And more.
Higher company-specific risks mean lower company value. Therefore, the initial business valuation helps you understand your business' risk profile. If prospective investors or buyers consider your business risky, your sales proceeds may be much lower than your expectations.
Related: The 3 Value Levers – Earnings, Growth, and Risk. 

Target Value and Timeline
Next, with the help of expert exit planners, you need to determine your ideal target value (TV) in line with your exit goals. So, one of the most crucial steps of a good exit plan is finalizing the exit goals.
After careful consideration of all the business and personal aspects that impact you, set measurable goals. Ask yourself these questions:
When do I want to exit my business?
How will my business exit affect my family?
What will I do after my business exit?
Get into detail, paint a picture, think, consider all possible scenarios, and write down your every need and expectation.
To begin, assign priority to your financial goals, both business and personal. Your company's sales proceeds should be sufficient to support your current lifestyle even after you leave the business.
How will your family members survive if something happens to you today and you cannot support them? Make necessary provisions to ensure their financial security. This will take care of your financial needs.
Next, think about your financial expectations from selling your business. You may have a wish list of post-retirement activities (e.g., vacations, hobbies, a retirement home, social work, etc.). Consider other expenses that may arise: e.g., grandchildren's marriage, community contributions, home repairs, unforeseen travel, unanticipated health issues, etc.
Once your financial goals are clear, start thinking about your non-financial goals. If your company's legacy and culture are important to you even after you sell it, then aim to pass on your business to an investor who assures their continuity.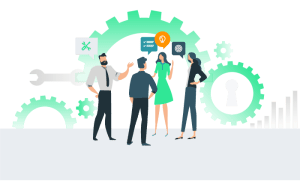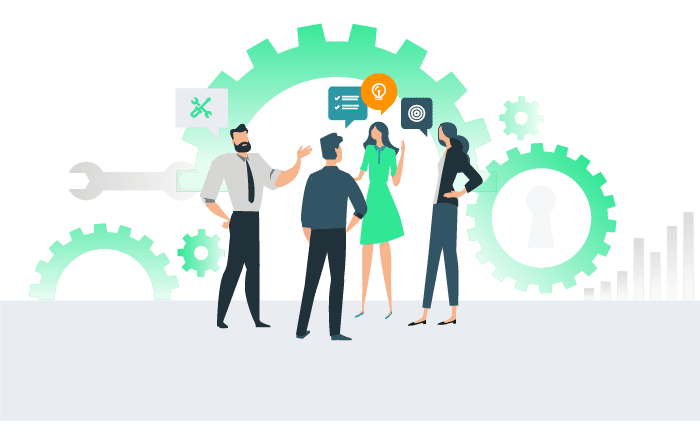 Similarly, you may not want to compromise your employees' rights and benefits during the business transition. Other non-financial goals may be to transfer your business to a predetermined successor, employee, or investor and meet stakeholders' expectations.
Considering your exit goals, the exit planning team will help you determine the amount you need from the sales proceeds to exit successfully. It is your ideal target value.
In the first step of the exit plan, you get your company's current market value; in the second step, you get your ideal target value. Calculate the value gap, which is the difference between the TV and CMV. Focus on closing your value gap to achieve your desired exit.
Next, plan how many years closing that gap will take before you can finally exit (timeline). You may already have the desired exit date; however, you might reconsider after understanding the value gap. Depending on the number and severity of issues to resolve in your company and the time required to create enough value for you to exit successfully, your final exit may come sooner or take longer.
Another factor that impacts the timeline of your exit is the stage of your industry's business cycle. If your industry is trending up, buyers will be ready to pay a premium price for your business. Watch industry indicators and act when planning your exit.
Supply and demand also influence M&A deals. Take advantage when fewer companies are up for sale and many buyers are in the market.
Remember the Great Recession (2007 – 2009) when the economy tanked and the housing bubble burst? Investors started backing off, and it was not a good time to exit. However, when the market began to recover, investors started mobilizing their funds by buying suitable companies.

Value Creation Initiatives
Your exit planning advisory team will help you determine, plan, and focus on value creation initiatives to close the value gap. They provide solutions to your pressing business issues and help turn the negative into positive for your organization.
Focus on achieving strategic objectives that help increase company value and ensure that your business has what the buyers want to see: the value drivers. Buyers are looking for value drivers in your business and how they impact your company's earning potential. Understand and recognize what drives value for your business.
Essential value drivers include:
Management team. It is crucial to have a management team that will stay with the new owner and function effectively after your exit. Identify or onboard the right people for this team long before you leave the business and train them to function efficiently without your guidance. Buyers regard owner dependency as a value breaker. Your strong management team gives them confidence in your business.
Operating systems. Buyers prefer a system-driven business. To ensure that your company runs smoothly after your exit, strengthen and update its operating systems with standardized, repeatable processes, well-documented standard operating procedures, and effective workflows.
Healthy customer base. Customer concentration is a critical value breaker for any business. If four or five big clients bring the majority revenue for your company, then buyers view it as a risk, as those customers may or may not continue doing business with the company after your exit. Build a highly diversified and loyal customer portfolio.
Business growth. Growing companies with promising prospects make better targets for investors. Even when you are planning to exit, focus on growth strategies to meet your financial goals.
Market-relevant products and services. Ensure that your product and service range stay relevant with continuous innovation, brand enhancement, consumer focus, and competitiveness. It will help you increase and sustain revenue. Also, aim for recurring revenue by offering subscription models.
Upward cash flow trend. Buyers want to see an upward cash flow trend in your company's financial history. Also, you need good cash flow to materialize your growth strategies. Strengthen this value driver as a part of your exit plan.
Business scalability. Some businesses (software licensing companies) are highly scalable, while others (professional services firms) are not. Not every business can increase profits with rising revenues, as their costs also rise. Irrespective of your business type, you can scale your business with value drivers such as competitive advantage, high-profit margins, revenue growth, etc.
Competitive advantage. Build a competitive advantage for your company to scale it and enhance business value. If your company already has a competitive advantage, protect and promote this value driver to attain your desired exit.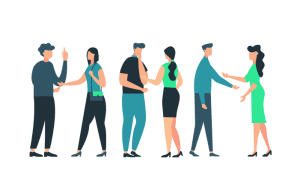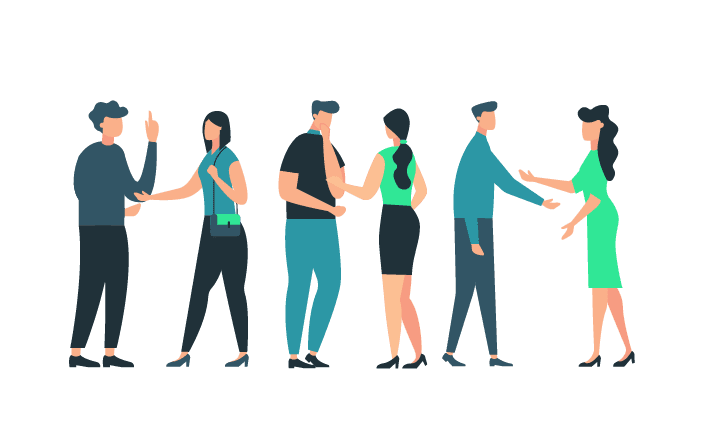 Re-assess
One of the most crucial and critical steps in the exit planning process is constantly re-assessing, re-examining, and re-calibrating your exit planning strategy, goals, and timeline.
The exit planning process endeavor typically spans three to five years. Your company's value will change over this time. However, you must adjust your target value and exit timeline as your financial and life objectives change.
After you finish one stage of improvements, evaluate the value those initiatives have created. Did you meet the goals? If not, why? The answers will help you restructure your value creation initiatives and better align them with the target value.
Determine the new current market value of your company after considering the results from the first round of improvements. Re-assess financial and other goals, consider any industry and market changes and incorporate what you learn to plan the road.
Repeat this process after every round of improvements at pre-determined intervals until you finally reach the target value.
The Exit
The last step in the exit planning process is the transition itself. You have done the hard work and are now in the homestretch. With the help of your exit advisory team, know what to expect and how to respond. Understand how the system works, the rules of the game, and prepare to play it.
Re-examine and perfect the documentation that buyers usually request in due diligence checks. Ensure that your business showcases sustainability, profitability, and scalability.
The actual exit itself can be a long process, but the reward of successfully exiting your business on your terms is worth the wait.
A Good Exit Plan vs. a Bad Exit Plan
Abraham Lincoln is credited with saying, "If I had eight hours to chop down a tree, I'd spend six sharpening my ax." Simply put, you can be the best and strongest lumberjack, but if the ax is dull, it's of no use, and you are in big trouble.
In other words, one should spend the more significant part of time preparing: thinking about the process, learning new things, and continually improving. These strength multipliers will prepare and perfect you for the task ahead.
The most significant differentiating factor between a good and a lousy exit plan is to wind up the business by liquidating it or selling/transferring it for millions of dollars. A good exit plan considers your exit objectives, is flexible, builds business value, and facilitates a smooth business transition.
Related: Critical Factors for Exit Planning. 
A Rushed Business Exit Vs. a Planned Business Exit
Most businesses still depend on outdated management practices and mostly irrelevant strategies. Unless the business owner sharpens their ax daily, observes their surroundings, and adapts accordingly, they risk becoming immaterial. This is especially true in the case of exit planning.
The key to a successful business exit is the planning aspect. The best exit strategy takes all the critical business aspects into account and is planned well in advance. A good exit strategy focuses upon optimizing good situations rather than firefighting to get out of a bad situation. There is no reason to wait until you are in trouble to exit the business. A rushed exit plan will not meet your expectations in terms of financial or business growth goals. At the same time, a planned exit will focus your efforts towards the outcome you want from your business exit.
Your Team
"Great things in business are never done by one person; a team of people does them." – Steve Jobs.
Your momentous decision to move away from your business will affect every aspect of your life. It takes time and consistent effort to remodel your business into a built-to-sell venture. A good exit plan involves a cohesive unit of individuals on board to build a salable business enterprise.
Having a good team is imperative to success, just like Henry Ford rightly said: "Coming together is beginning. Keeping together is progress. Working together is a success." A good team in tune with your vision will prioritize their roles and responsibilities to achieve your goals.
Who should be part of your team?
Other than you, your exit planning team should include:
Your executive team comprises people responsible for implementing and monitoring the value-building strategies outlined in the exit plan.
Your exit planning advisor leads and coordinates the entire process, from preliminary data collection to final implementation.
Your exit planning advisory team comprises (but is not limited to) a CPA, attorneys, insurance advisors, and financial advisors to address specific segments of the owner's exit.
Successful exits plans are interlocked with the advisory team working together, not in silos. The advisory team compiles information received from each advisor, translates it into terms that the business owner can understand, and helps devise an action plan to execute.
Going about exit planning solo can lead to a lower value, a failed exit, and deal terms that do the entrepreneur a disservice. In the absence of a team, the owner might not identify focused action items needed for building value and implementing the business exit.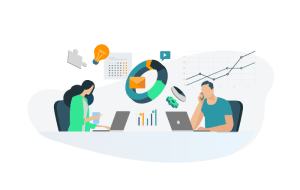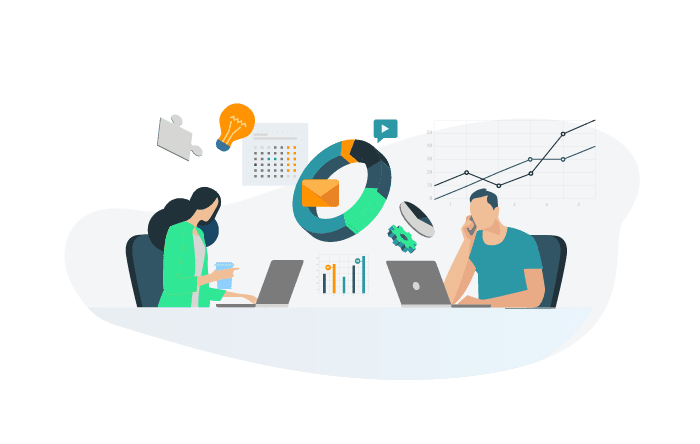 Other Considerations When Exiting Your Business
Emotions
"The core of the matter is always about changing the behavior of people, and behavior change happens in highly successful situations mostly by speaking to people's feelings." – from The Heart of Change by John Kotter and Dan Cohen.
Chances are, as a majority of business owners, you have spent your life building your business and growing it. You have seen the company through ups and downs, developed trusting relationships with your employees and customers, and have worked many long days to build your dream. You probably don't want to hand over your business to just anyone, but to someone passionate about the work and who will care for the relationships you have built. So, not only do you have to deal with the emotions of whether your business will be in good hands, but you have to deal with the emotions of handing over your life's hard work.
According to Chip Conley, entrepreneur, speaker, and founder of Modern Elder Academy, there are three values business owners derive out of their company ownership: a sense of purpose, wellness, and community.
Letting go of the reins is the hardest part of transitioning out of business for owners. Most business owners are uncomfortable with handling the emotional aspects of their exit, so they disregard them to deal with the situation. After all, you have spent your life working the business, and chances are you're not sure how you will spend your days moving forward. This is where the exit advisor should step up and help the owner deal with their unaddressed emotions and help them find their purpose, wellness, and community after the business exit.
Like any major upheaval in life, leaving your business is not a straightforward, linear, seamless process. Your emotional stages will flip-flop. The key is to find your cognitive strategy to deal with all the emotions you experience.
Your Life Post-Exit
Your business is often your identity and topmost priority for years, so experiencing a sense of loss is natural. Unfortunately, many owners are completely unprepared for the massive shift of priorities. After you leave your business, chances are you will have a large amount of free time on your hands.
So, what do you do now? 
Many business owners make more time for their hobbies or try new hobbies. A plan to occupy your free time after you exit is crucial for your post-exit life. Do you have philanthropic goals? If so, what are they? List those down.
Your legacy need not stop with your involvement in the company. Consider long-term and posthumous giving in your exit plan. How will you fund philanthropic goals? A plan will help you transition and move on from your business.
Timeline
As stated, exit planning is a three-to-five-year process. Your exit advisory team will clearly define the timeline and re-assess it periodically to align it with your exit goals.
The typical exit timeline goes much like this:
Related: Exit Planning Timeline: Does it Really Take 5 Years?
The First Year
Initial Valuation
A business valuation helps identify the current worth by evaluating different aspects of the business and using objective measures.
Understanding your company's CMV with the help of the initial business valuation gives you a starting point in your exit planning process; if your CMV is sufficient, excellent!
However, the indicated CMV falls short of the amount required or desired for an exit more often than not. It's no secret that business owners tend to have a higher sense of value for their businesses than their companies' actual value.
Sometimes, an entrepreneur must come to terms with the fact that the business is not as valuable as they thought before moving forward in the exit planning process. It can be disappointing to hear this news, but the only way to improve that value is to accept it and strengthen its weak areas.
Determine Your Ideal Target Value and Your Timeline
Consider the factors that influence your target value and timeline to determine your target value. These factors include financial requirements, life goals, age, and taxes. Don't forget you will have to pay transaction fees and taxes, so set the target value accordingly.
The next step is modeling the current market value, target value, and timeline to understand how much your company needs to grow each year for the next X years.
Once you know the value gap, you can start aligning expectations to reality. Sometimes, business owners try to reach an unrealistic target value for their timeline and current market value. Careful consideration by experienced exit planners helps determine if the owner needs to lower the TV, extend the timeline, or both. There's a good chance you may have to tweak your exit plan.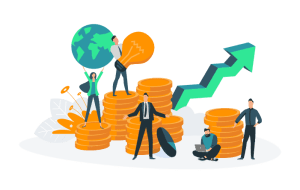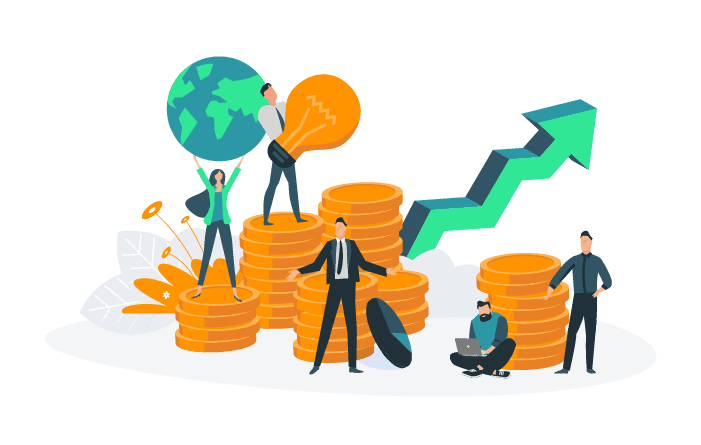 Identify Your Company's Value Drivers
Determine which areas of your business need improvement and what goals and opportunities will increase growth and earnings. Some may come from your company's specific risk profile, some from goals and objectives you have for the company, and others from changes you want to make.
Ultimately, your business value will increase when you work on improving these items in an organized, measured, timely manner.
Create a Comprehensive, Detailed Plan for Value Creation
To implement the value creation initiatives effectively, create annual and quarterly action plans. Use the initiatives started in the previous step and focus on value creation. Involve the management team and key employees in the value creation initiatives, hire external help (if needed), and assign measurable tasks with deadlines to specific groups.
Recommendation
Work with value creation experts to help grow value. Leverage their expertise, experience, and scientific approach to ensure that you fill the value gap within the pre-determined time and achieve your desired exit and target value.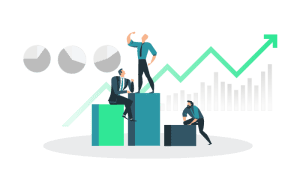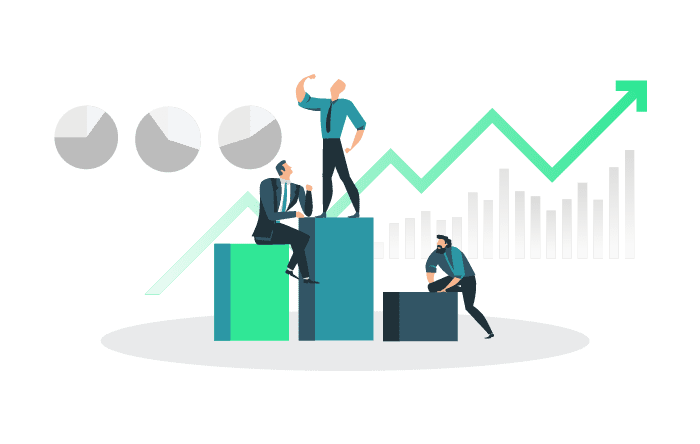 Your Second Year
Re-assess
Your exit planning advisory team will conduct an annual valuation to determine where the company's value stands after a year of value creation initiatives.
Determine if the updated CMV is sufficient. If so, great! It's time to exit. If not, re-evaluate your target value and timeline. Are you still on track? Have your financial or lifestyle needs changed? Adjust the target value and timeline as necessary.
Evaluate ongoing initiatives: Have they created the value you expected? Are these initiatives costing the company more than what they bring in? Ultimately, should you continue these initiatives? Are there any initiatives you need to abandon?
Re-evaluate
Re-evaluate the company's specific risk profile. Did you identify new aspects in the risk profile? Do you have new ideas or goals to create growth and increase earnings? Add them to your exit plan where they fit.
Re-calibrate and Implement New Plans
Update the annual and quarterly plans for the year and ensure they align with your new target value and timeline.
The "In Between" Years
Continue this process of re-assessing, re-evaluating, re-calibrating, and implementing new or adjusted plans beginning in the third year and continuing to your exit year.
Remember creating value does not happen overnight. It is a long, slow process that takes time, hard work, and dedication. If it were easy and quick, everyone would be selling their businesses.
The Actual Sale: What to Expect
Do not slow down! Just because you've put the pedal to the metal for the last several years doesn't mean you or your business can slow down. Investors do not want to buy a company in decline, so keep working diligently toward growing the business' value.
It's a long process. The actual sale takes anywhere from six months to a year and depends on your type of exit. An internal or installment sale takes more time than an external, third-party sale. So, don't be impatient and lose focus.
Find your ideal deal team. Your advisory team should be self-sufficient to see you through the entire business transition. Involve a mix of professionals having expertise in different fields like legal, tax, business, accounting, etc. Choose your team wisely.
The in-between steps: pre-diligence and working with your deal team. Your advisors will assist you through complexities such as the deal structure, cash flow planning after the exit, tax planning, etc.
Management interviews: what to expect? Identify the key people within your organization and collaborate with them to see you through the entire business transition.
Letter of intent: The much-anticipated homestretch. This legal document contains the buyer's offer. After thorough scrutiny by your advisory team, negotiations, and amendments to your benefit, it's time to sign the dotted line.
Due diligence: While the prospective buyer will conduct thorough due diligence of your business done with the help of their expert team, your advisory team will ensure that the process is smooth and results in an outcome in your favor.
Purchase Agreement: You're there! Your final agreement with the buyer allows the legal exchange of ownership upon satisfactory completion of its terms and conditions. Your legal advisors will help you through it.