As an exit planning advisor, you need to work closely with business owners to plan their exit far in advance of when it will happen. Exit planning can increase the chances of a smooth transition for your clients and ensure the transaction meets their economic and personal needs, along with the ongoing needs of the business and its employees.
The Purpose of Exit Planning
Too often, business owners delay exit planning until they feel they are ready to exit. It is your job to help your clients understand exit planning takes time and help them create value by improving the business's weak areas.
Value Scout was built out of the recognition that value and the lack thereof is the #1 reason transitions take longer than they should and why they fail. As a result, value and value creation sits at the heart of the exit planning process.
Value Creation: What is it?
Value Creation is a unique "science." It requires patience and willingness from you and your client. It is the act of generating or adding worth to the subject company at hand. The act of creating value, or making a company more valuable, is not an easy one. Each company is unique, and one company's steps to create value may not be necessary for another company. Therefore, the process used to assist business owners in creating value for their company must be a flexible one.
Value Scout has created a framework for value creation. We call this a framework because it is meant to be flexible and not strict. Each business, business owner, and exit situation is unique. As an advisor, you need a system that can assist you in knowing the next step but is flexible to each of your clients. To effectively help your client through their exit planning journey, you must first understand what drives value and value creation. Three main value drivers create value.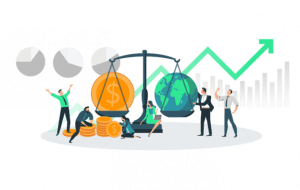 The Three Main Value Drivers
Three main variables affect value: Risk, Earnings, and Growth.
Risk 
Each company has its unique risks outside of the general economy and industry risks that other companies face. These risks affect the value of a company. For example, Company A and Company B operate in the same industry and provide similar products and services. The owner of Company A has spent a lot of time delegating responsibilities to upper management, reducing the Company's dependence on him. The owner of Company B works exceptionally long hours, does not pass any knowledge or responsibilities to upper management, and never takes a vacation because the company would not be able to function without the owner. Which Company sounds more appealing to a potential buyer? A buyer is interested in the company that they can easily transfer management teams. To a buyer, Company A would be a more attractive investment opportunity than Company B.
Given this, a company needs to identify the areas to improve upon and reduce its Company Specific Risk ("CSR"). If a company can reduce its CSR compared to others in its industry, it will become more appealing to potential buyers, increasing the company's value. The example above between Company A and Company B is an example of key-person risk. Key-person risk is when a company is dependent on one individual to function in day-to-day operations – in other words: can the company and its employees operate effectively if the owner, or key individual, was not present?
However, the risk is not the end-all, be-all of value creation.
Earnings 
Earnings can affect value in two main ways: as a risk factor and in the calculations used to reach equity value. Another common risk factor considered by analysts is the stability of the company's historical earnings. Looking back at the example between Company A and Company B – Company A does not have critical person risk while Company B does. However, when looking at their historical earnings, Company A's EBITDA has fluctuated significantly over the last five years, while Company B's EBITDA has stayed relatively consistent with its growth. A potential buyer will be reluctant to initiate a transaction with Company A because the buyer is interested in their potential earnings and ROI from the transaction.
Additionally, when historical earnings are stable and reflect consistent growth, a buyer, and the analyst, can have more confidence in the company's future earnings potential. The adjusted EBITDA is used in the calculations of the market and income approaches in the valuation process. As a company grows and increases its earnings, its value will increase.
Growth 
The organic concept of the growth variable in value creation is simple, but effectively and consistently achieving growth is challenging. A buyer will be more attracted to a company that exhibits stable growth year over year than a company with stagnant growth. This growth is specifically about revenue and earnings. When a company can increase revenue but scale expenses at a stable rate, earnings will grow. For most companies, growing revenue means investing more in business development or marketing. This might mean earnings will decrease until these efforts begin to generate more revenue.
The biggest challenge is keeping variable expenses low as the company grows. One way to prepare for this is to begin to cut discretionary spending or inefficient costs in underperforming objectives. If you are spending $20,000 annually on newspaper ads but you're only generating two qualified leads a year, it may be time to rethink your advertising strategy or to invest money into a strategy that will generate more qualified leads. However, to efficiently understand what is working for a company and what is not, you must have a system to record and compare the data.
Additionally, there is the possibility of increasing growth inorganically through acquisition. Sometimes companies don't want to wait to grow over many years organically, or they determine that spending the money for the acquisition will be more cost-effective for them in the long run. Whatever their reasoning, this can prove to be a successful decision for companies, given that they conduct adequate due diligence on the potential investment.
The acquiring company must do its research to determine if the acquisition will contribute to its business strategy if it fits into the current business structure or culture and if the products and services of the acquisition are similar or complementary to the acquiring company's products and services.
When focusing on improving all three primary value drivers, you can effectively assist your clients in exit planning by implementing Value Scout's framework.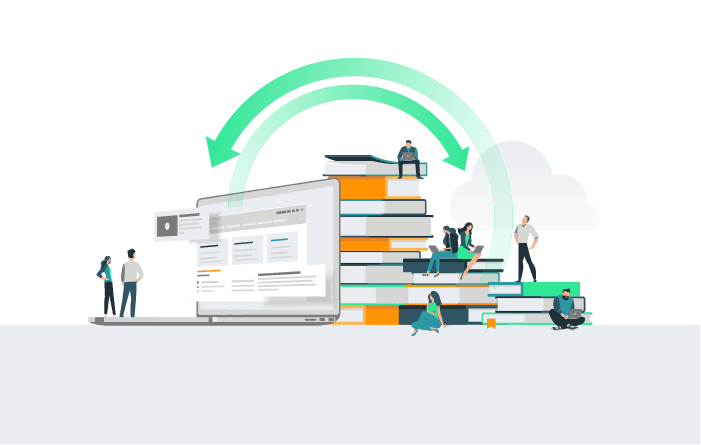 Value Scout's Five-Step Framework of Exit Planning
As an advisor, you need a system that can help you walk your clients through exit planning with the flexibility to offer each of your clients' solutions to their unique businesses. The Value Scout Framework involves these steps:
Define & Measure
Analyze
Improve
Re-assess
Exit
Exit Planning 2.0, as we call it, is a cyclical process that keeps value creation at the heart of everything you do to assist your clients.
Step 1 – Define and Measure
Define and Measure is the first step in our framework. This is where you will perform client onboarding and establish client goals. In this step, you want to identify the company's baseline value, your client's goals of what they want to achieve out of the company, and determine if their goals and timeline are feasible. Another reason for this analysis is to help the owner understand their current needs and what they may need to continue their current standard of living. Baseline value and goal articulation are self-explanatory: you need a baseline value or knowledge of where the company is today to know how far it must go to reach its value goal. You can't know how to achieve that goal without the owner expressing their goals, wants, and needs.
Step 2 – Analyze
After defining and measuring the problem, it is time to analyze the plan. This step includes a reality check (if needed), a "to be" company model, and a long-range strategy. Owners tend to overestimate the company's value. This is understandable as they see all the hard work and time put into the company day-in and day-out. This can lead to the reality check discussion of whether the client's goals or desired value is obtainable. A company that has a baseline value of $3 million is most likely not going to be able to go to market for $15 million in two years. This client would have to re-evaluate their goals, timeline, and desired exit value.
After this discussion, the client's goals, timeline, and desired value are deemed obtainable; a "to be" company model must be created. This is when the client and upper-level management decide what an X-valued version of their company would look like. This can involve some financial modeling but also a discussion of new ideas. After this, you and your client can develop a long-range strategy by identifying the value drivers related to the changes the company will need to make to reach the "to be" company and the steps to make those changes.
Step 3 – Improve
The Improve stage involves a value-based annual plan, operations execution, risk reduction program, and quality assurance procedures. The yearly value-based plan consists of an assessment to determine if the company's objectives are cost-effective and create value.
Next is one of the most important steps in our framework – execution.
Operations excellence must be executed for value creation. Operations excellence involves adapting systems, processes, tools and improving communication and leadership organizational-wide to close the value gap.
While executing on operations excellence, a company must also work towards risk reduction. As discussed in this article, a company's risk profile can decrease value, and at worst, cause a transaction to fall apart. Thus, implementing quality assurance procedures and other risk mitigation strategies is equally important. A company that operates with an operations excellence strategy will handle risk more effectively than other companies. This is because they have the necessary resources and processes to identify and mitigate problems in their business.
Step 4 – Re-assess
The next step in the framework is to re-assess the goals you and your client created and the progress made. This is when you and your client evaluate the company's changes, what was completed, what wasn't, and what broke and why. Value Scout will also re-evaluate the company's value on a predetermined basis to determine progress closing the value gap.
This is the time to revisit your client's financial needs and goals. If the company has closed the value gap, it is time to move on to exiting the business, but if there is still a value gap, it is time to work through the process again. Depending on your client's goals and the value gap, you and your client may have to work through the cycle several times. In our experience at Value Scout, we have noticed it typically takes 3 to 5 years, or three to five cycles through our framework, for business owners to close their value gap or reach a value they are satisfied with to begin the exit process.
Step 5 – Exit
Once your client has reached their desired value, it is time to move on to exiting the business. Though there are several exit options, such as family succession, gifting to employees, or an ESOP, we will focus on selling the company to an external buyer.
This process generally involves choosing an M&A advisor or investment banker to represent your client (or you may do this work yourself). The job of these professionals is to market your client's business in its best light and find an external buyer to maximize the transaction proceeds.
When your M&A advisor or investment banker finds a buyer and negotiates the letter of intent (LOI), the due diligence process begins. Due diligence is where a buyer learns everything (that they can) about your client's business. Thus, pre-diligence and risk mitigation strategies will allow your client to be shown in its best light. Here at Value Scout, we recommend that business owners begin pre-diligence as part of their exit plan. Remember, due diligence is an "offense" for the buyer; it is your job to play defense and protect your client. After all, once an LOI is signed, the price very rarely goes up.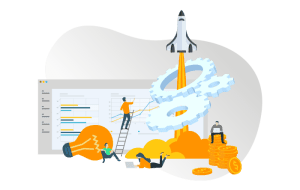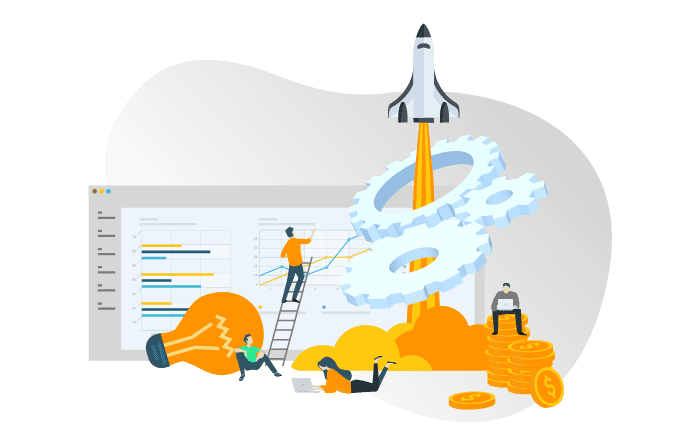 Who is Involved in the Exit Planning Strategy?
A successful exit plan needs a team. Your client's entire leadership or upper-level management team should be involved. You must carefully involve other members of the management team in the transaction. Upper-level management will most likely be needed during interviews with potential buyers to continue the company's performance and assist in a smooth management transition.
As you work through your client's exit, they will need to lean on other advisors working in the exit planning and transaction spaces (attorney, CPA, wealth manager, consultant) to guide the process. The size of the team needed for your client's exit and the transaction depends on the company's size. For instance, an exit plan for a larger middle-market company may require the services of a tax attorney, an estate planning attorney, a benefits attorney, a business attorney, and even an employment law attorney for legal counsel. Specialists and other professionals on the advisory team could include ten or more different types of professionals.
A multi-disciplined approach helps specialist advisors support a holistic view of the exit planning effort as they make recommendations relevant to their fields of expertise and execute them. When the individual team members perform well, the team performs well, and ultimately, your client will achieve their desired exit goals.
How Do You Fit in Your Client's Exit Plan?
For your clients, planning their exit involves determining their ideal target value, how they plan on reaching their target value, the exit strategy they would like to implement, and how to exit successfully. Many small businesses and lower middle market owners fail to plan for an exit, resulting in missed value creation opportunities and less than optimal exits. As your client's advisor, it is important to assist them along this journey and provide guidance. However, the first step in doing so is understanding that exit planning is more than de-risking the business.
Is Your Client Ready for an Exit?
Chances are your client would like to retire from their business and move on to the next chapter of their life sooner rather than later. However, they most likely need your help choosing the best exit strategy for them and determining the "when" of exiting their business. First, you must make sure your client understands they cannot fight the market. Your client could have everything organized and lined up perfectly for their exit. Their business could be the most profitable it has ever been and has shown consistent growth over the recent years. But if the market doesn't agree, you or your client can do nothing to change that. So, what is the best way to determine the right time for your client to exit their business?
Whether your client's business is "exit-suitable" or "exit-ready" can be assessed quickly by addressing these questions:
Can the business model work without your client?
Is it the right time to sell?
How practical is the investment?
How well is the company prepared?
Why does your client want out?
Can the Business Model Work Without Your Client?
As morbid as it sounds, we call this the "get hit by a bus" scenario. In other words, what would happen to your client's business if they were suddenly hit by a bus? Would it continue to function? Would it slowly fall apart? Or would it fall apart immediately? Often, the owner of the company is a pivotal part of the business. This is an important factor that potential buyers consider. If a successful continuation without your client looks infeasible, then it will be difficult for them to exit.
We refer to this concept as conveyable value or transferrable value. Suppose your client has built a high-performing business that simply cannot exist without them. In that case, that business is valuable to them but not very valuable to a potential buyer. Building conveyable value is fundamental to getting the business exit ready.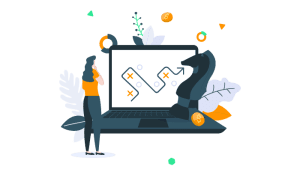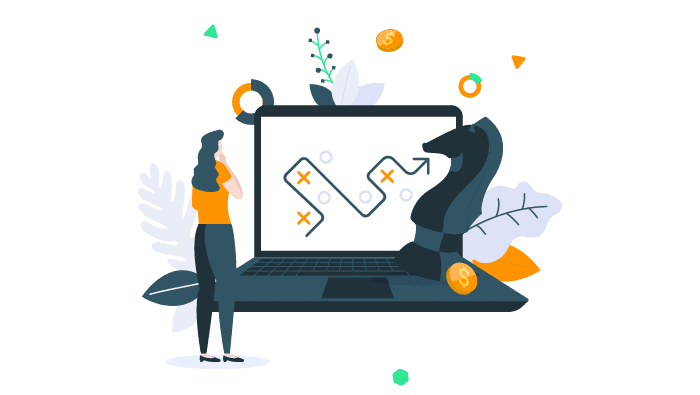 Is It the Right Time to Sell?
Assisting your client in determining the right time to exit is not easy. On the one hand, the company's size should appeal to potential buyers. On the other hand, the business should have continued growth potential, as this factor is particularly important for company value.
You should also bear in mind that an exit process can easily take between six and twelve months. The vast majority (over 80%) of companies don't sell on their first attempt to go to market.
How Viable Is the Investment?
Viewed objectively, you and your client should determine whether the business could be of interest and who would be interested in it. In addition to the industry and company size, the potential for further growth, the scalability and sustainability of the business model, the strategic fit, and the shareholder structure are also key factors. If there are questions about any of these factors, solutions should be worked out well before the initial discussion with a potential buyer.
How Well Is the Company Prepared?
For your client to successfully exit their business, you and your client must prepare as best as possible for the exit process. The more prepared you and your client are for an exit, the less likely the deal will fall apart. Along with having the necessary documents required during due diligence, developing a convincing company presentation for the initial meeting with potential buyers may be just as beneficial.
If a potential buyer decides to examine the potential investment, they will want to inspect many documents as part of the due diligence process after signing the letter of intent ("LOI"). These documents–such as a partnership agreement, business plans, financial plans, business evaluations, contracts with essential customers, etc.– should already be available when the due diligence process starts. The potential buyer usually asks for a financial model to determine the company's valuation.
Why Does Your Client Want Out?
Your client must have a clear, convincing answer to this question to avoid raising doubts in the potential buyer's mind. A potential buyer doesn't want to invest in a company with severe baggage to cause the owner to leave, such as shareholder disagreements. Among some of the most common reasons are retirement, family changes, and other personal needs changes.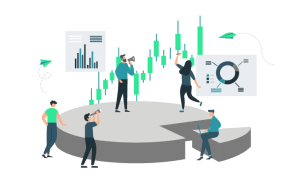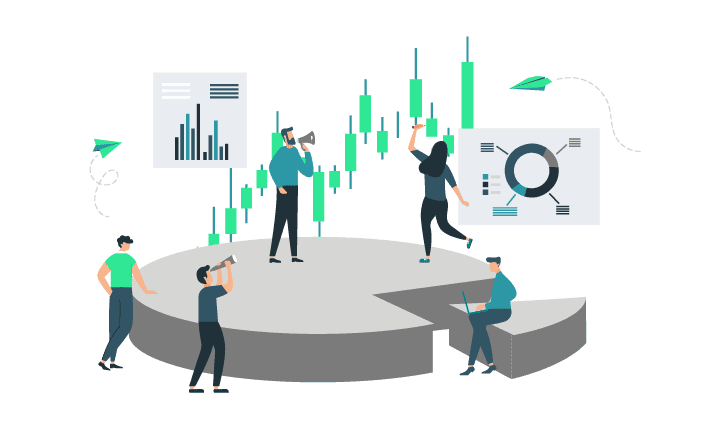 Tips for Planning the Exit
When each of these questions has been thoughtfully answered, planning the exit begins. The question of to whom your client wants to sell is fundamental. So, the specific needs of the founders must be clear before searching for investors. Such clarity increases the probability of success.
The Business's Current Market Position
Before anything else, your client must first acquire a realistic perception of their business's current market position. An investor is most interested in the past full year and the last twelve months. As an advisor, ensure your client's budget is either able to be achieved or surpassed. Beyond the end-of-year budget, it is also important to use a two-to-three-year forecast and craft a story as to why it can be achieved.
Proper Planning is Crucial
At best, the business's reputation should be clean and solid. It is also important that employees identify as closely as possible with your client's business.
Ask your client: Has the business grown out of its infancy, and has its existence been secured even without the direct involvement of the founders? The following are a few aspects for them to take care of before they continue with the sale.
Set The Objectives
Naturally, everyone who runs a business wants to succeed. However, this success does not happen overnight. Therefore, set goals for your client's business to achieve their vision, step by step. Setting goals means not losing sight of the essentials and giving their work content and meaning. Only then can they concentrate on the essentials. Doing this saves time and energy.
Setting the right goals motivates your client and their team, so they can keep going when things get difficult. Setting no goals or the wrong ones leaves a company lacking clarity about what they want to achieve. A result is often a half-hearted approach that does not focus on the essentials.
Understanding the time Commitment
The actual sale of a business (the final step to any exit plan) takes at least six months and generally around a year to complete. However, the entire exit plan – meaning the process that includes closing the value gap – can be in three to five years. Making your client aware of the time commitment is essential to set expectations.
Look At the Business from The Buyer's Perspective
It can be worthwhile to put yourself in the buyer's headspace and ask:
What does the buyer value?
What is particularly important to him?
Why is he interested in the business (or in certain parts of it) at all?
How does the company fit into the buyer's strategic considerations?
Successful acquirers have a strategy and an unclouded vision for implementation. This results in an inner logic when it comes to identifying the right target business. Experienced buyers don't just go on a shopping spree. Instead, they know exactly what they look for and which properties give them and their business the essential added value. And at the same time, they check the development potential of the new acquisition.
The experienced buyer determines to what extent and measures both his own business and the business to be acquired can increase in value.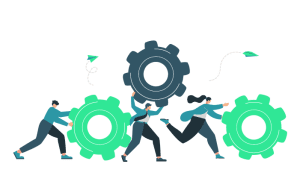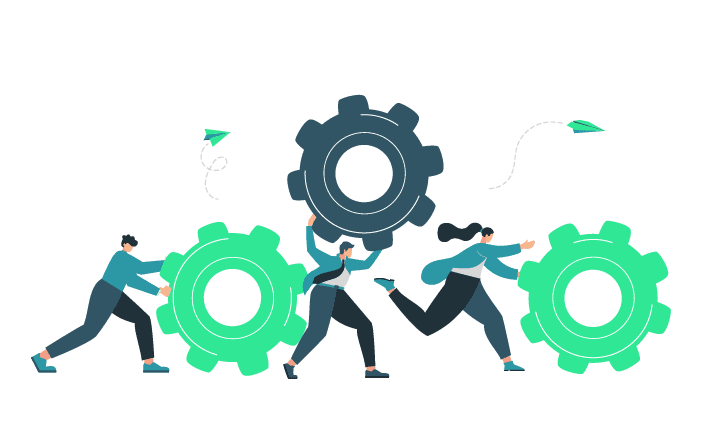 Make Yourself Redundant
Every potential buyer considers whether the business can continue its successful course after the takeover. Giving up control is not easy for many owners, but it is good for business and the transferrable value. Those who organize their company so that it runs well without the boss increase the chances of a successful handover. Without clear values and independently working teams, the store will not run. Hire people in top positions to look after day-to-day activities.
Pay For Some Housekeeping
One of the biggest problems we see is a lack of investment in getting business affairs in order: make sure you have prepared the business and your client for the transaction.
When a guest checks into a hotel, regardless of whether it is a rustic holiday apartment or a five-star hotel, they expect at least one thing: cleanliness. That first impression is extremely important.
Likewise, the first impression in your business is crucial, too. With the proper planning and a concrete implementation and financing plan, proper housekeeping can yield many benefits. A wide range of service providers helps business owners ease this burden.
Balance Growth and Profitability
Profitability is an essential metric for assessing companies and shows the relationship between profit and capital. In the long run, companies and self-employed people who do not work profitably will not hold their own in the market.
There are several ways to improve a business's profitability. The following list shows you which options exist and which respective examples occur in practice.
| | |
| --- | --- |
| Measure | Example |
| Reduce cost | Reduce material expenses, agree on a discount |
| Increase sales | Offer discounts, launch new products |
| Correct pricing and billing policy | Compare prices with the competitors and adjust prices |
| Optimize internal organization | Structure and distribute tasks more efficiently |
| Check pricing strategy | Analyze whether customers would accept a price increase |
| Use cooperation | Reduce purchase prices |
| Cost-conscious use of energy | Reduce energy consumption |
Articulate And Demonstrate a Growth Plan:
A business growth plan provides a schedule for the next one to two years with the primary goal of increasing sales. Do not confuse business growth plans with business plans, which are also essential tools.
The growth strategy enables a company to expand its business. Growth can be achieved through various means. Develop strategies, review the options available, and incorporate the most pertinent into your business plan. Depending on the type of business one is building, the growth strategy might include:
Adding new locations
Investing in customer acquisition
Franchising opportunities
Extending or introducing product lines
Selling products online on multiple platforms.
The industry and specific target market will influence a business owner's decisions, but it is almost universally true that customers will play a key role when they acquire new products.
Seize The Day
Selling a business is always a subjective and individual decision. Personal reasons often outweigh economic reasons and should receive sufficient consideration. In our experience, owners often hesitate far too long and sometimes suppress the intention to sell for a prolonged period.
Plausible reasons for postponement include the stress of day-to-day business or uncertainty about the future after exiting the business. Procrastination, however, has consequences.
In many cases, the delay costs real money and does not serve the business's best interests. When an entrepreneur sees the sale of their business approach, the basis for decision-making is often shifted. Investments are postponed, made to a different extent, or not made at all. New sales channels are not opened, and new paths are subconsciously left to future successors. Growth and expansion are also no longer the top priority, as the future seems uncertain.
For a business owner to find the best exit from their business and professional life requires sufficient preparation and a good balance between the time of sale and business value. While the owner determines the suitable date for the business succession, profitability and current valuation level influence the sale price. An experienced M&A consultant can support the entrepreneur in finding the right time, assess the business for a fair sales price, and help prepare the business for sale.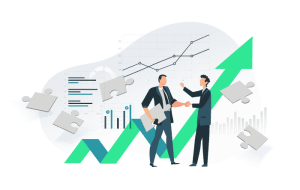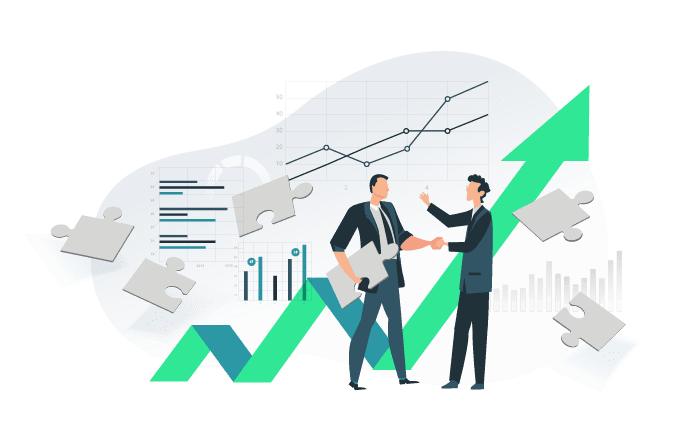 Selling A Business to Employees
As an advisor, know that such a large undertaking of helping a client sell their business cannot be implemented overnight. It requires a lot of thought, advice, planning, and effort to affect a successful transition.
In many small- and medium-sized companies, business owners or shareholders will retire in the next few years. The business is your client's legacy: you want new management to keep it going strong. One way to ensure new management is invested emotionally and financially in the company–and that they know the business inside and out–is to sell it to their employees.
Management Buy-out (MBO)
The story of Michael Dell. One prime example of an MBO is when Michael Dell, the founder of Dell, the computer company, paid $25 billion in 2013 as part of a management buy-out, taking the company private to exert more control over the direction and operation of the company. This involved expanding the company's product and service offerings to restore the company's high ranking. As of January 2021, Dell was once again the third-largest computer vendor in the world.
For many companies, a sale to employees as part of a management buy-out presents an attractive option. Often, long-standing, good employees are interested in owning the company that employs them. The main benefit of a management buy-out is corporate stability.
The gradual transition to new management via the existing employees allows the company's current owner to introduce the future managing directors slowly and systematically to ownership tasks. Because personnel won't substantially change, management buy-out enables the company to consistently show customers, suppliers, and employees. Being already familiar with the company's processes and procedures means employees can manage the company without significant start-up processes. New management knows the entire company and can analyze its strengths and weaknesses well.
Types of Management Buyouts
In general, there are four different MBO types:
Leveraged buy-out: Low equity and a high proportion of debt finance the corporate purchase with an LBO. LBOs are typical for company acquisitions by private equity companies.
Management buy-in: With an MBI, external management takes over the company. Typically, management buy-in is carried out in the form of an LBO.
Employees buy-out: With this type of buy-out, all or a large part of the workforce takes over the company. In practice, this form of buy-out rarely occurs.
Institutional buy-out: With this type of buy-out, an institutional investor, such as a fund company, becomes the new majority owner.
How Does a Management Buy-out Work?
Before MBO proceeds, the company's current owner must believe that the company's existing managers and executives have the professional and personal qualifications to lead the business successfully. If this requirement is met, the seller and management must agree upon the valuation of the company. Too large a gap in valuation can make a transaction impossible. Advisors who specialize in corporate takeovers can aid by mediating the interests of the seller and management.
If there is consensus on the company's valuation, the seller and management team then draw up a joint letter of intent. A letter of intent is an agreement in which the two parties record the key points of the transaction and their commitment to conclude the transaction.
When writing the letter of intent, management should clarify financing the takeover and hold discussions with banks or negotiate a loan from the seller to finance the company takeover. If one or more banks have signaled their willingness to finance, the transaction should also be optimally designed to minimize the tax burden. This task benefits from the involvement of a tax advisor who specializes in M&A.
In contrast to a sale to external third parties, the company's detailed examination (i.e., due diligence) when continuing operations by the existing management are either unnecessary or have a very manageable framework. Based on the letter of intent and with legal assistance, the contracting parties draw up a specific purchase agreement toward the end of the transaction process.
Once the due diligence has been completed, financing agreements are ready for signature, and the tax structure is set, both parties sign the purchase agreement.
A management buy-out confers many advantages upon both the seller and the management of a company. Based on the long-term relationship of trust between the two parties, selling a company as part of an MBO is, in practice, more straightforward and faster than selling to external parties, such as external managers or a private equity fund.
Even so, owners and managers should be aware of the pitfalls in an MBO. Financing a higher purchase price or divergent interests between sellers and buyers can be major hurdles.
MBO Advantages
Having a well-planned concept for succession is an important business characteristic. The plan gives the business owner the security of knowing that they have prepared well and that the company has long-term prospects for future success. Employees also enjoy a long-term perspective of continued employment and prosperity.
The MBO offers a suitable solution for many small and medium enterprise (SME) owners. Negotiation paths are short. The employee(s) and successor(s) know the company, its customers, and colleagues, making the due diligence check relatively easy. Tax issues, costs, profits, hidden reserves, provisions, etc., are often primarily known if the potential buyer(s) is(are) already part of the company's management team.
MBO Disadvantages
Despite its advantages, an MBO is not a guaranteed success. Three factors are particularly important for entrepreneurs of medium-sized companies to decide regarding an MBO:
Once negotiations start, the employees and existing owners become adversaries. Up until this point, they've been working towards common goals. But once negotiations start, goals separate – namely, one wants the highest price available and the other the lowest! This can cause significant strife in the ongoing working relationship. This is acutely true in privately held companies.
The employee(s) must be qualified to run a company. A good specialist or manager is not automatically a good entrepreneur.
Can the employee(s) afford to buy the company? Prospective buyers often must finance the purchase price through a bank (or potentially a private equity partner). In turn, credit institutions demand a variety of covenants and collateral, and ultimately a detailed due diligence check, which may have been overlooked beforehand.
The employee(s) may not be ready to run the company. Sometimes, the owner must remain involved much longer than they would otherwise prefer if the employees were still not fully trained for corporate succession.
Incidentally, these questions also arise with management buy-ins. In such cases, prospective buyers depend on external financing when buying a company. The outgoing owner receives the capital for the purchase and steps in to further perfect the company and generate more profit.
When selling a company, sales agents should ensure that prospective buyers have enough experience and competence to lead the company successfully over the long term.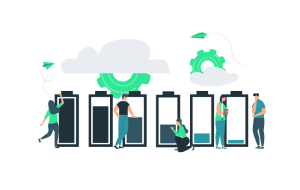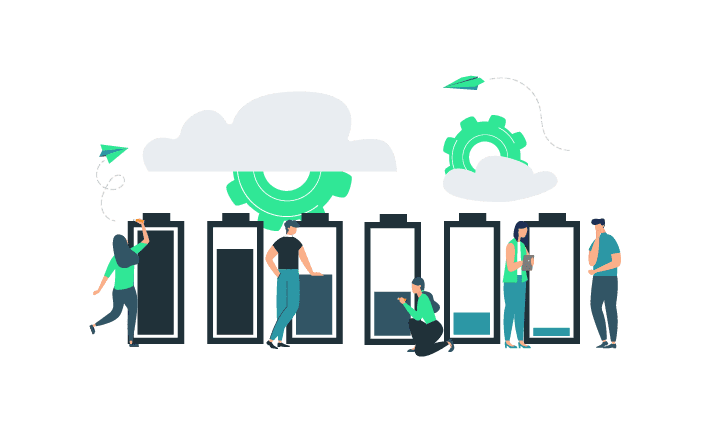 The Right Attitude Helps
Company sellers should remain calm, serene, and confident when choosing the right candidate for management buy-ins and management buy-outs. Working with your client to develop a catalog of requirements for the potential new owner helps build the assurance for a solid choice of candidates.
A competent consultant can analyze the profiles of interested parties and compare them with the requirements needed to run the company. Qualifying questions include:
Is the employee capable of running the company?
Does the company suit the employee's personality and skills?
Is the company even suitable for this type of sale?
Will acquiring the company enable the employee to achieve their goals?
Does the employee have sufficient financial resources to acquire the company?
Explore these questions and answer them with an open mind. These qualifying questions are particularly important for an entrepreneur who has a strong emotional connection to the company and is interested in its successful management even after leaving it. Comprehensive checks and a realistic purchase price further reduce the risk of a failed sale.
A real-life example of success is when sold to the right employee. The revitalization of RST Instruments Limited in 2004 was due to its purchase by three employees via a management buy‑out. An expanded product line, employee base, facilities, international distribution, and a confident attitude contributed to uninterrupted growth until 2013. In July 2014, the three shareholders sold a majority stake of the business to private equity company Hammond, Kennedy, Whitney & Company, Inc., realizing a positive return on their investment in the company.
Selling to a Corporate Buyer
A corporate buyer offers the entrepreneur an opportunity to sell their business. The personal nature of this transaction makes it a more attractive option than an investment.
Motivations
A corporate buyer is usually a competitor who wants to strengthen their business model vertically or horizontally by acquiring a company. Possible motives can include expanding one's customer base, expanding into a new sector, or creating synergies between the two parties. In all respects, the potential the corporate buyer sees in your current company in terms of profit and value motivates the buyer. The corporate buyer is interested in a long-term investment and, unlike other investor groups, does not pursue a direct exit strategy. Therefore, after being sold, the company's continued existence is primarily secured, which often calms the seller (and their employees).
Advantage of Trust
In addition to this reassuring sentiment, you also need to get to know the buyer beforehand. Since corporate buyers often operate in similar or related sectors, you already know the prospect or have some familiarity with them or their business. If not, you'll get to know them during negotiation.
The extended nature of a company sale gives you the chance to familiarize yourself with the prospective buyer. You will learn their intentions and can suggest your value to the company.
This interpersonal contact alone often supplies sufficient information that makes company owners more receptive to handing their companies over to people who are no longer strangers. The in-depth communication between the two parties limits the unknown factors in the sale of the company.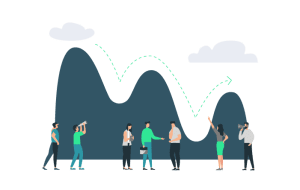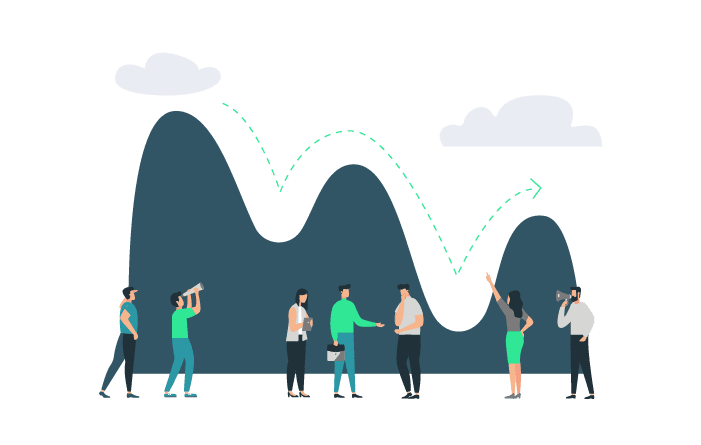 Effects on Employees
The future of employees is a big issue when selling a company. Existing employment contracts remain valid after the transfer of business, which avoids employee complications, as it is vital to the new owner to keep the knowledgeable staff. Nonetheless, one of the biggest problems in selling a company remains the integration of different corporate cultures.
For the previous owner, collaboration with their old company need not end. As part of contractual negotiation, the former owner may continue as an external consultant or short-term employee. This transition phase can make the separation process considerably easier, especially for companies that have been family-owned for several generations.
The former owner's interest in the successor is to supplement and expand their own business through acquisitions sensibly: for example, a more differentiated product portfolio, opening new markets, or using patents and licenses.
The challenge for the successor (your client) is in post-merger integration. Integration of the acquired company into the existing or new corporate structure has both legal and economic aspects. Legal integration is usually straightforward; the business and "cultural" side are much more difficult. Only during integration does it becomes clear whether the company value corresponds to what was paid or whether the company seller achieved a sales price for his company "above value."
Post-Merger Integration Considerations
The success of a corporate acquisition depends on whether the post-merger integration succeeds. It's a process extending over a defined period benchmarked by individual steps, as well as a one-off, time-limited project with a clear goal. Helping your client set up an integration project that is organized and controlled is a key factor for post-merger integration when selling a company. The project should start before the purchase contract is signed because integration usually requires advance notice for appropriate preparation and planning.
What to look for in post-merger integration. With every post-merger integration, different business models, processes, corporate cultures, and even people who do not fit together immediately collide. As a rule, integration means considerable changes, especially in the acquired company, which naturally encounter resistance. The integration project must overcome those hurdles and ensure that the two cultures become amicable.
Reorganize the management network. Management organizations that have so far been different must be merged. Responsibilities and competencies will be redefined, and management positions filled. After the post-merger integration has been completed, a uniform, coherent management structure must exist.
Adjust the corporate identity. The company acquisition and integration affect the external perception of the merged business entity. Customers, business partners, and the public must know the purpose of the company's acquisition and its (positive) effects on existing relationships.
Integrate employees. Employees must be motivated to pull together and remain connected to the company. Key people need to be retained. This is, among other things, a task for internal corporate communication and is supported by other measures (e.g., training courses, incentive systems).
Refine business operations and processes. Integration puts existing processes to the test. Which processes can be kept unchanged? Where are adjustments needed? Which processes must be redesigned? A successful integration project answers these questions.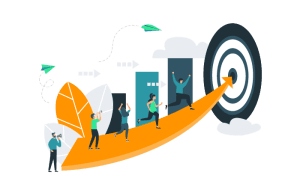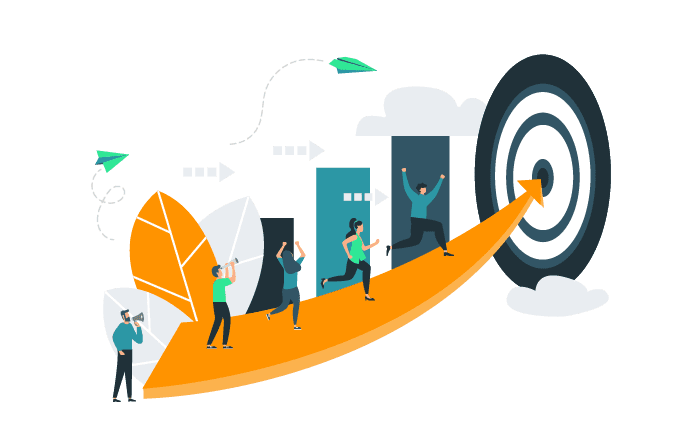 "Classic" Company Sale Process
Preparation is vital, but preparation without organization or direction doesn't help. For your client to sell a business on the best terms requires following a codified process.
Internal due diligence: Review of all essential documents for problem areas and weak points.
Information memorandum: Create a presentation of all areas of the company. The document should include an executive summary, company history, corporate strategy, products and services, market and competition, and finances with a detailed 5-year plan.
Teaser: Develop an anonymous presentation highlighting the essential aspects of the company to be sold to generate interest from potential buyers. This document should not exceed two pages.
Lengthy list and shortlist: Search and select the companies to be addressed ("targets") and define priorities. The M&A advisor then sends the teaser to the shortlisted targets to protect the identification of the seller.
Confidentiality agreement: Obtain a non-disclosure agreement (NDA) from interested targets.
Information memorandum: After receiving the signed confidentiality agreement, send the interested potential buyer the information memorandum.
Management meetings: Schedule meetings between the seller and potential buyer and their critical people for personal introductions and clarification of questions.
Due diligence preparation: Compile the due diligence documents using the due diligence checklist.
Strategy meetings. Schedule a second and maybe a third meeting to discuss further details (future strategy, future tasks of the seller's management, etc.).
Letter of intent: Obtain the prospective buyer's letter of intent which should hold all essential aspects of a subsequent purchase/sale contract.
Due diligence: The buyer's consultants execute due diligence. Value Scout recommends that the seller only let the buyer's advisors conduct the due diligence after signing the letter of intent. Alternatively, the seller can commission a "vendor due diligence" before the start of the M&A process. This is independent due diligence conducted by lawyers, auditors, and tax advisors. The buyer receives the completed vendor due diligence report and does not have to carry out his due diligence before signing the contract.
Negotiation. The seller and buyer negotiate the purchase/sales contract.
Signature and execution. Meeting all agreed-upon conditions, the buyer and seller sign the contract. Closing takes place, and ownership of the company shares is transferred to the buyer.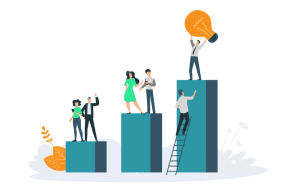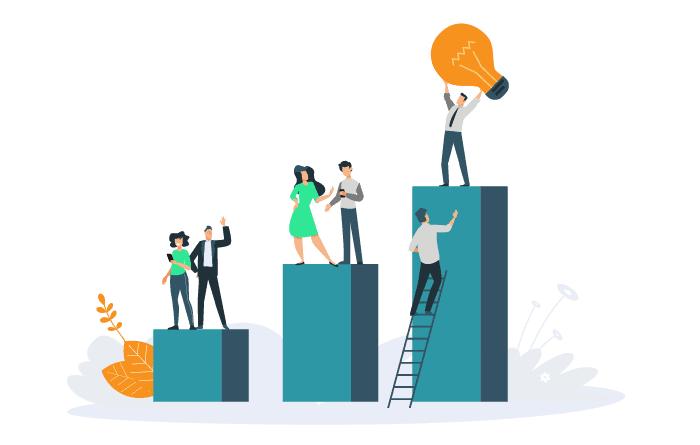 The Personal Connection
Helping your client sell a company to corporate buyers can be a much more personal process than other options. This can be particularly beneficial for business owners who are emotionally attached to their companies. In this way, they can still take care of the future of all parties concerned and exert influence to a certain extent.
Where Do I Start?
If you're a management consultant, CPA, wealth manager, or exit planner, visit our partner portal to learn more about becoming a certified Value Scout partner.
Get Help from Value Scout
Value Scout is a value creation platform. Owners and advisors use it to structure and guide the exit planning process.
The platform provides your client with an expert assessment of baseline value. It calculates the gap between what the business is worth today and what the business owner needs to be worth tomorrow for an exit to succeed. It supplies recommendations on how to close the value gap. And it facilitates collaboration between owners, their leadership teams, and their exit planning advisors in building and implementing their value creation and exit plans.